FOTON Aumark C products in Philippines listed first Published October 16, 2014
Release time:2015-11-17 Hits: 【Print】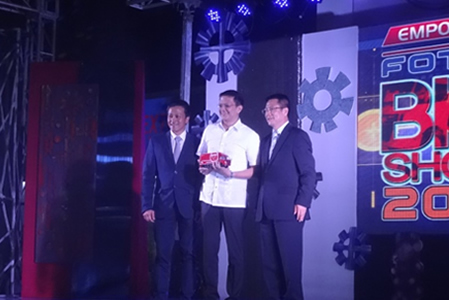 On October 16th -18, 2014 in Foton overseas business Annual Conference(Philippines station) ended in the Philippines capital of Manila.
This year will be the paper has been successfully held three session of thePhilippines FOTON BIG SHOW, is a set of new product releases, exhibition display,test drive, field sales, customer service training and aerobatic display as one of thelarge-scale comprehensive exhibitions. FOTON BIG SHOW experience marketingactivities at the scene of the three day visitors amounted to 6000 person time,through to the Futian products field a full range test ride, loading test drive, control experience, let the customer the deeper understanding to the Fukuda product advantage, effectively enhance the brand awareness, and in the active site direct access terminal customer orders more than 200 table.
Experience in FOTON BIG SHOW marketing activities, also carried out six new products to Foton Aumark C based centralized listed release ceremony, Futian Automobile Group Executive Vice General Manager of overseas business department, Secretary of the Party committee, general manager of Wang Xiangyinon behalf of Futian Automobile Group to the government of Philippines Senatorspecially participants presented Aumark C models. At the same time, Wang Xiangyin, executive deputy general manager, the author summarizes and prospects the Futian Automobile Southeast Asia business development,emphasize Aumark C products for Fukuda Cummins joint development with the light of high-end products, the follow-up will guide market in Southeast Asia and even the world light of high-end brand.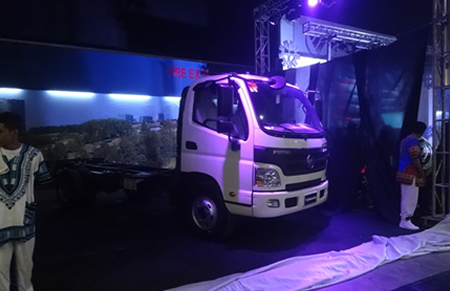 Hot car baby, media pike short cannon, motor sound sensation, gorgeous AumarkC products, the scene audience enthusiasm for service personnel, each part of the embattled, made up of field FOTON BIG SHOW hot.